"My
learning

curve as a new leader was quite the surprise."
I thought I was prepared. I'd done my homework on the job and knew what it entailed. But I really had no idea.
Here's how my first weeks as a new manager sounded:
"Eva, we need your signature," said an employee.
"You're not authorized to sign that," said the finance department.
"You're not in the system as a supervisor yet," said HR.
"How do I make that happen?" I asked.
"Don't you know?" was the response.
You get the idea.
Before I stepped into a managerial role, I felt like an accomplished professional.
I had worked in a variety of organizations around the world. I am technologically literate and an early adopter. I understand technological issues and dependences. For example, I know that the process of moving a product from development to testing to production – and then the final push to release to customers – is fraught with difficulties. As a team member, I competently contributed creative solutions to intractable challenges.
As a new manager, I felt lost, inadequate, and afraid to show it.
Like many technical organizations, the focus was on the technology. The new managerial processes I needed to know to function weren't written down or systematized. I just had to figure them out as I went. For example, I thought I had the right list of meetings to attend but, of course, I still missed other mandatory meetings. I lost count how many times I had to ask, "What report?"
I was struggling…
I missed working on my old tasks while trying not to micromanage my team.
I reached out to internal customers only to discover they wanted to use my budget more than my ideas.
I couldn't believe some of the silly complaints that came my way.
And I was amazed at how many adults came in my office and cried.
Eventually, I learned the corporate rhythm – and how to be an effective leader.
In my keynote presentations and book, The Reluctant Leader, I talk about the identify shift you need to make when you transition from technical expert or other professional into a new leadership role. In my book and presentations, I share hard-won insights, down-to-earth advice, and practical strategies to move from "I'm struggling" to "I'm the best boss in this organization."
You can develop the skills you need to be comfortable and competent in your leadership role.
You can learn the leadership rhythms. You can reach out without getting stepped on. You can become the best boss your organization has. You can have more control, more influence, more contribution.
With guidance, you can navigate through the transition and develop the leadership skills you need. You can transform from technical expert to exceptional leader – and be more successful, more quickly.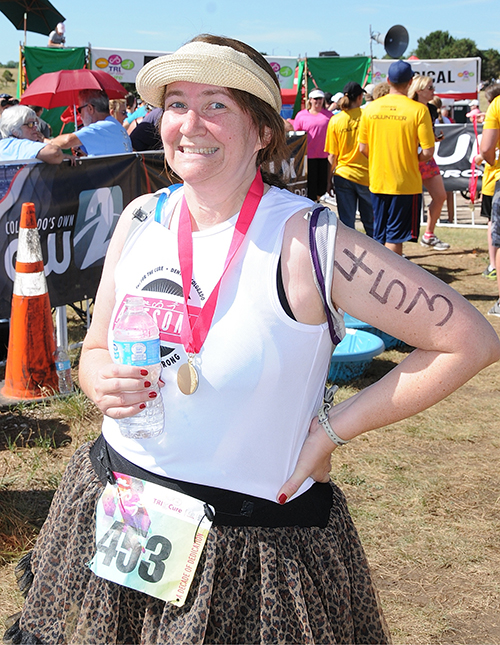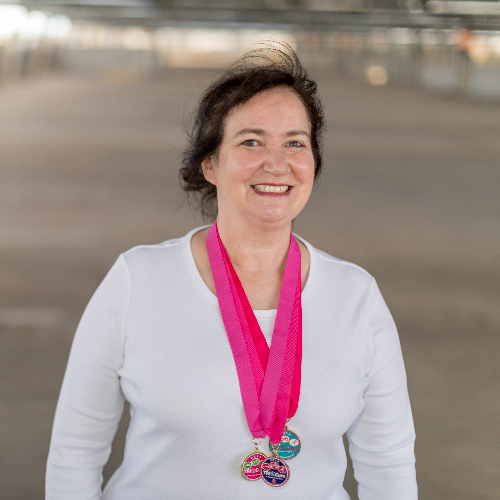 EDUCATION & CAREER HIGHLIGHTS
MBA: Smith School of Business, University of Maryland, College Park, marketing/MIS/database design
BA: University of Tennessee, history/business, Phi Beta Kappa
Languages: Functional in German. Traveler's Russian, French, Spanish, Italian, and a smattering of Czech
Director, Education and Training / Department of Defense, Kunia, Hawaii – Responsible for multi-million dollar budget and over 100-person staff. Received award for Learning Organization of the Year.
Director, Education and Training / Department of Defense, Menwith Hill, UK – Responsible for a 6-figure budget and 12-person staff. Served the needs of 2,000 civilian and military personnel. Received commendation from Inspector General.
Deputy, Operations Training / Joint Defence Facility, Pine Gap, Alice Springs, Australia – With Chief, responsible for a 5-figure budget and 6-person staff, serving a population of 1,800.
EVA DOYLE'S TALENTS ARE FUN & FAR-REACHING
Eva has published several stories and articles, including a science-fiction short story. She received a grant from the Maryland State Arts Council for her collection of fiction.

A talented singer, Eva has won awards for her solo vocals. Plus, she has sung the national anthem for various functions including the groundbreaking ceremony for a new building on Buckley Air Force Base. Someday she wants to sing a duet with Stephen Colbert.

Eva's photographs have won awards and many of her pictures are sprinkled throughout this website.

Following her own advice to have hobbies, Eva knits, crochets, weaves, and designs sweaters, hats and scarves. Her work has won a 2nd place ribbon in a major wool festival. She can discuss sheep husbandry enthusiastically and sees an alpaca farm in her future, though her husband is not so sure.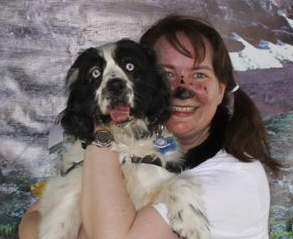 Oh, one more thing: Eva and her dog Murphy snagged 3rd place in a dog-owner lookalike contest!
Doyle's Ditties
Coming up with silly songs is part of how Eva presents material.  Let her know if you want one (or if you don't!).  No fee for her dance moves.